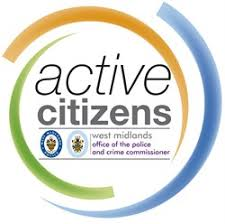 Active Citizens funding has been made available by the Office of the Police and Crime Commissioner so that West Midlands Police will be better placed to engage with the public and encourage 'active citizenship'. This means that communities in the West Midlands can become actively involved in projects that will make a positive difference.
The aim of the programme is to encourage local communities and/or organisations to create small projects which will help to make their communities safer and encourage local people to get involved. Wolverhampton's Active Citizens' is about, empowering and supporting organisations, local residents and groups to deliver their own solutions to making their community safer.
We want applications for small, local projects that identify challenges to community safety and bring their own innovative solutions to tackling them; building or sustaining safer communities and creating active citizens.
For more information, please click here.
If you have any questions about the fund or to request an application form you can contact the Partnerships Team at Wolverhampton by emailing:
partnerships@west-midlands.pnn.police.uk